Slow Massage is the Way to Go
How slow can you go? That's what Elysium by Bondassage  is about.
An unhurried experience of pleasure.
The slow sensual touch of my hand, the silky feeling of my soft fluffy tools, a feather running across your skin. You are tied to my table, blindfolded and are wearing headphones. You cannot see or hear what will happen next…
Elysium focuses the senses, alternating soft brush strokes, excruciatingly slow bodywork and expert caresses with soft, silk bondage, and sensory focusing tools. Elysium brings you the ultimate sensual experience, and is the  ultimate test of self control.
Time is suspended. Soft music plays through the headphones. My touch matches the beat of the music. You are my captive, yet, you are not afraid. You know you can trust me and surrender to my lead.
"Slow down, you move too fast. You got to make the morning last."*
What is that? You shiver as an ice cube teases your nipple and slowly makes its way down to your crotch. Warm oil surrounds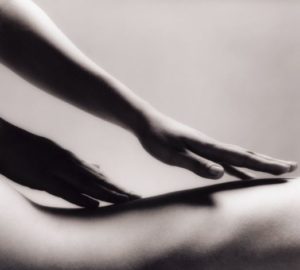 your cock in a gentle, yet firm grip. You want to move, but cannot. How wonderful for you to have to lie there and take what Mistress gives.
The warm oil feels delicious. Her fingers seem to find every neglected place on your body. She touches your lingam sooooo slowly. It's agonizing and fulfilling at the same time.
Wait a minute. That feels great! You never knew you could last this long.
Uh oh, you are edging. You might explode. She backed off a bit. Whew, you can take more exquisite torture. For now…
More oil, more slow caresses, more sensation play. The pressure builds and subsides again and again. Until finally, bliss.
You really do feel like a god.
Intrigued? Book an appointment with me.